About Yi Huat
Yi Huat is a small family run business located in Johor Bahru. We were incorporated in 1993 and the seed of Yi Huat was sown in the form of a traditional sundry mart.
In 2019, Yi Huat decided to revamp its business into Yi Huat Seafood, a company focusing on one-stop high-quality seafood supply.
Home Delivery
We provide daily delivery to your doorstep (including PH).
Freshness
Own fishing trawler to ensure the freshness of our products .
Accountable
Guaranteed reliable and uninterrupted services to our customers
Top quality
Quality assured with temperature-controlled supply chain
Freshness
Guaranteed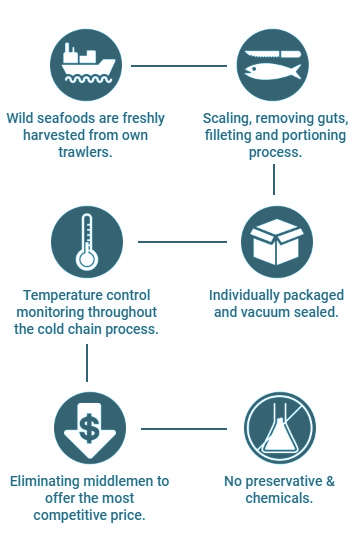 Testimonial
''Always fresh and awesome services with reasonable price. Definitely will recommend their fresh salmon trout !"
我家人很爱, 他们还要买! ​虾也是很新鲜❤❤
简单的煎三文鱼也很好吃
Super fresh salmon from @yihuatseafood
超大片三文鱼无敌新鲜 from @yihuaseafood
Yummy Unagi from @yihuatseafood